It was such a relief this morning not to have to get up and get ready for work.I only have 4 days off but I'm determined to get some long overdue things done.Today hubby was off work as well and I convinced him to make a start on cutting down a nearly dead wattle tree we have in our front garden. While he did that I got on the mattock and fork and started weeding the garden. It was hard yakka I can tell you and I only managed to do half as all the bending over was taking a toll on my back.

After lunch I was umming and arghing whether to go the the gym or not, as I had planned to use this time at home to really get stuck into the exercise again.I had the Celtic devil on one shoulder telling me I shouldn't go that I had done enough exercise for the day and the Celtic angel on the other urging me to go. The angel won out thankfully, I just got dressed and went, did my stuff and came home.So simple really I don't know why I have to make it such a big deal.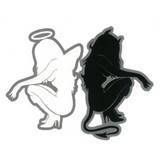 My food today has been good I stayed within my calories and am very interested to see what I can pull off by sticking it to relgiously and exercising every day. Time will tell.